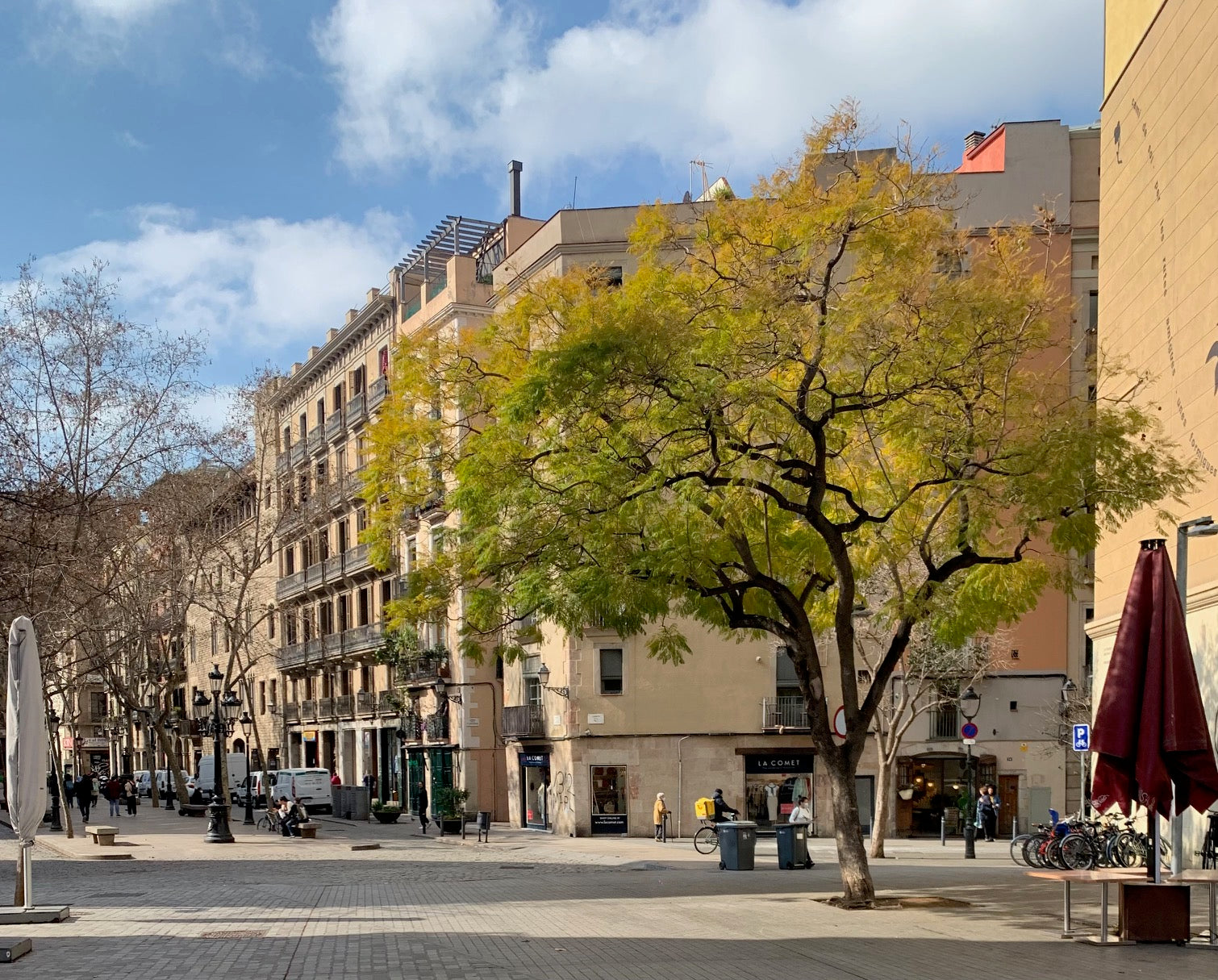 Barcelona in March - Everything you need to know!
Discover why Barcelona in March is a great time to visit with this guide. Enjoy mild weather, fewer crowds, and festive events like the "Festa Major de Gracia" neighborhood festival, while taking in the blooming cherry blossom trees. Learn about the potential downsides, such as price increases and limited opening hours. Find out what to pack, what to eat, and what to see and do in this vibrant city during March.
Why you should you visit Barcelona in March?
Barcelona in March offers a number of attractive features for travelers, including:
Mild weather: March is one of the best months to visit Barcelona, as the weather is warm and sunny, but not too hot.

Fewer crowds: March is a shoulder season in Barcelona, meaning that there are fewer tourists and more manageable crowds at attractions.

Festivals and events: March is a month of celebrations in Barcelona, with various cultural and religious events taking place, such as the "Festa Major de Gracia" neighborhood festival.

Bloom of cherry blossom trees: The mild weather in March also marks the blooming of cherry blossom trees, adding to the city's natural beauty.
These are just a few reasons why Barcelona in March can be a great time to visit, offering a blend of comfortable weather, fewer crowds, and festive atmosphere.
WHY YOU MIGHT NOT WANT TO VISIT BARCELONA IN MARCH?
While March can be a great time to visit Barcelona, there are a few reasons why someone might not want to go during this month:
Crowds: Although March is considered a shoulder season, some popular attractions and areas may still be crowded, especially during local festivals and events.

Price increases: As the weather improves and crowds start to pick up, prices for hotels, restaurants, and attractions may increase.

Rain: Although the weather is generally mild in March, rain can still occur and can disrupt outdoor activities.

Limited opening hours: Some smaller shops and attractions may have limited hours or close for holiday periods during the month of March.
It's important to weigh the pros and cons and consider your own travel style and preferences when deciding whether or not to visit Barcelona in March.
HOW IS THE WATER TEMPERATURE IN BARCELONA IN MARCH?
The water temperature in Barcelona in March is usually quite cool, with an average temperature ranging from 12 to 15°C (54 to 59°F). It is not warm enough for swimming, but some people may enjoy activities such as diving or snorkeling with a wetsuit. The Mediterranean sea can be choppy and unpredictable in March, so it's important to exercise caution when engaging in water activities.
HOW IS THE WEATHER IN MARCH IN BARCELONA?
The weather in Barcelona in March is generally mild and pleasant, with temperatures ranging from 12 to 20°C (54 to 68°F). Days are typically sunny and warm, with occasional clouds and a light breeze. Nights can be cool, so it's a good idea to bring layers for the evenings. Rain is possible, although it is relatively rare in March. Overall, the weather in Barcelona in March is great for outdoor activities and sightseeing.
WHAT ARE THE MAIN EVENTS IN MARCH IN BARCELONA?
Barcelona in March offers several events and festivals that visitors can enjoy:
La Mercè: A week-long festival honoring the city's patron saint, La Mercè, with a variety of cultural events, concerts, and street performances.

Sant Medir: A traditional festival celebrated in the Gràcia district, with parades, music, and a sweet pastry called "xocolata amb patates."

Barcelona International Jazz Festival: A series of jazz concerts and performances held at various venues across the city.
These are just a few of the events that take place in Barcelona in March, offering visitors a chance to experience the city's rich cultural heritage and vibrant atmosphere. Visitors should check the city's calendar of events in advance to plan their trip around the activities they are interested in.
HOW ARE PRICES FOR TOURISTS IN MARCH IN BARCELONA?
Prices for tourists in Barcelona in March can vary depending on various factors, such as the exchange rate and the demand for travel to the city. However, in general, prices in March tend to be lower than during the peak tourist season in the summer months, but higher than during the off-season in the winter. This is due to the mild weather and the various events and festivals taking place in the city, which can increase demand for travel and drive up prices for hotels, restaurants, and attractions. Visitors should compare prices and book in advance to secure the best deals, especially if they plan to travel during popular events or weekends.
WHAT TO DO IN BARCELONA IN MARCH?
Barcelona is a vibrant city with plenty of things to see and do. Some popular activities in March include:
Visit Park Guell: Park Guell is a whimsical park filled with colorful mosaics and sculptures, offering panoramic views of the city.

Explore the Gothic Quarter: This historic neighborhood is home to narrow streets, charming plazas, and landmarks such as the Cathedral of Barcelona.

Visit the Picasso Museum: The museum houses an extensive collection of Pablo Picasso's art, including his early works and famous masterpieces.

See La Sagrada Familia: This iconic church designed by Antoni Gaudi is one of Barcelona's most famous landmarks and a must-visit for architecture and history lovers.

Enjoy the beaches: Barcelona has a number of beaches that are popular for swimming, sunbathing, and taking in the Mediterranean views.

Visit the Camp Nou: The Camp Nou is the home stadium of FC Barcelona, one of the world's most famous soccer teams, and offers guided tours and interactive exhibits.

Walk Las Ramblas: Las Ramblas is a busy pedestrian street lined with street performers, cafes, and shops. It is one of the most popular tourist destinations in Barcelona.

Visit the Joan Miro Foundation: The foundation is dedicated to the works of Joan Miro, one of Spain's most famous modern artists, and offers an extensive collection of his paintings, sculptures, and other works.
WHAT TO PACK FOR TRAVELLING TO BARCELONA IN MARCH?
Here's a list of essentials to pack for a trip to Barcelona in March:
Clothes: Pack light and breathable clothing, including shorts, t-shirts, and dresses, as well as a light sweater or jacket for cooler evenings.

Footwear: Comfortable walking shoes are a must, as you will be doing a lot of sightseeing. You may also want to bring sandals or flip-flops for the beach.

Sun protection: March in Barcelona can be warm, so bring sunglasses, a hat, and sunscreen.

Umbrella: It can rain in Barcelona in March, so pack a compact umbrella to stay dry.

Water bottle: To stay hydrated, bring a refillable water bottle and fill it up from the many drinking fountains found throughout the city.

Toiletries: Pack your usual toiletries, including a toothbrush, toothpaste, shampoo, and soap.

Camera: To capture memories, don't forget to bring a camera.

Travel adapter: Barcelona uses a Type C European plug, so bring a travel adapter if you are coming from another country.

Cash and cards: Bring both cash and cards to pay for expenses, including meals, souvenirs, and transportation.

Portable charger: To keep your devices charged, bring a portable charger and make sure to charge it before leaving your hotel.
WHAT TO EAT IN MARCH IN BARCELONA?
Barcelona is known for its delicious cuisine, which features a mix of traditional Spanish dishes and contemporary culinary creations. Some must-try dishes in Barcelona during March include:
Paella: A traditional Spanish rice dish made with seafood, chicken, or rabbit.

Tapas: Small plates of appetizers, typically served with drinks, that can include items like cured meats, cheeses, and fried foods.

Seafood: Fresh seafood is widely available in Barcelona and can be enjoyed in dishes such as grilled fish, seafood stew, and fried calamari.

Gazpacho: A cold soup made with tomato, bread, cucumber, and other ingredients.

Patatas bravas: Fried potatoes served with a spicy tomato sauce.

Churros: Fried dough pastry typically served for breakfast or as a snack, often accompanied by hot chocolate.

Pan con tomate: Grilled bread rubbed with tomato, garlic, and olive oil.

Escalivada: Roasted vegetables, typically including eggplant, peppers, and onions, served as a side dish or tapa.

Turrón: A traditional Spanish Christmas sweet made from almonds and honey.
When dining in Barcelona, be sure to try the local wines and cava, the Catalan sparkling wine, which is produced in the region.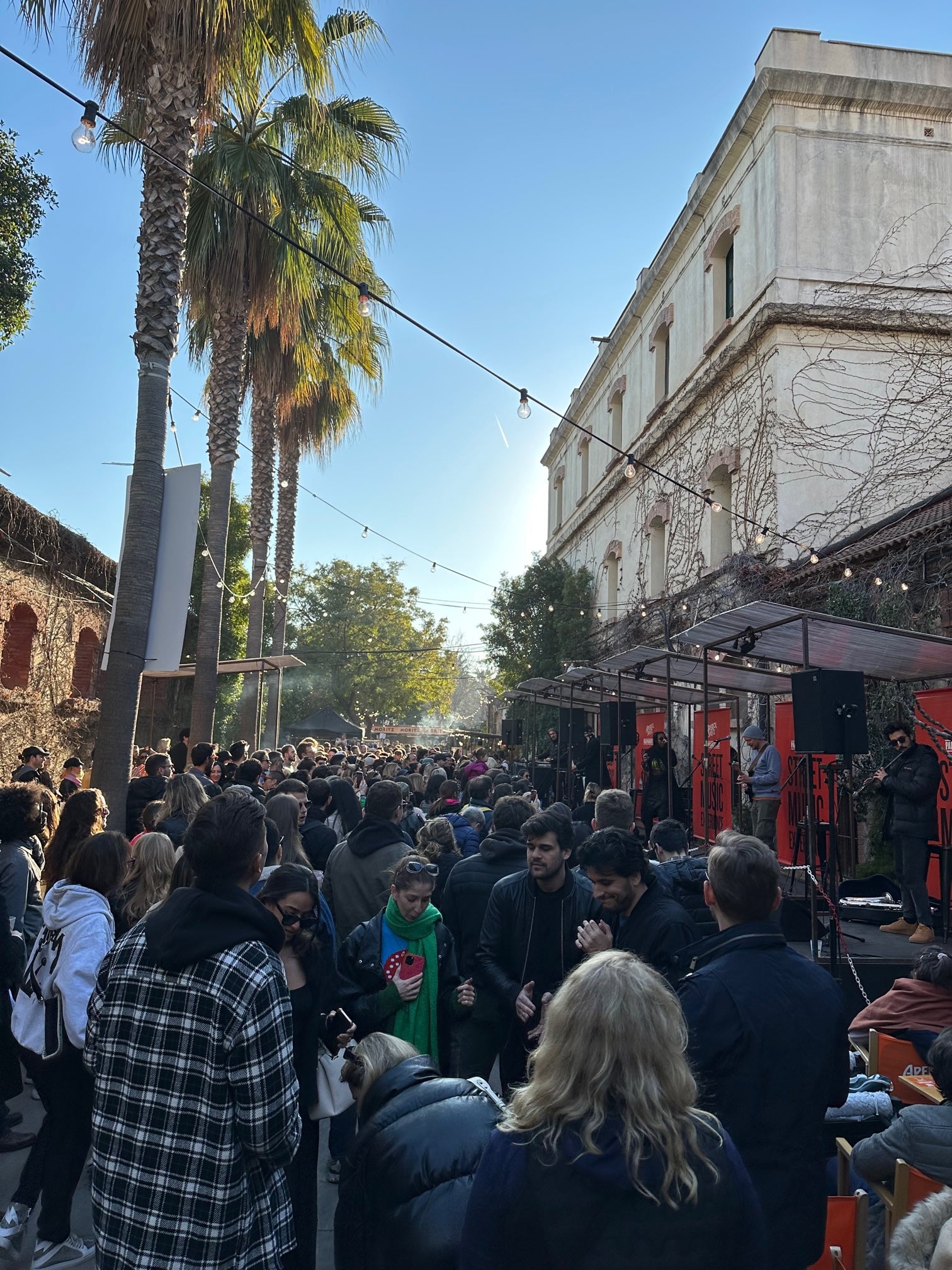 Barcelona in February - A calm trip!
Discover the unique appeal of Barcelona in February with celebrations, cultural events, mild weather, beautiful light, and delicious cuisine. However, you may want to consider the colder weather, ...
Read more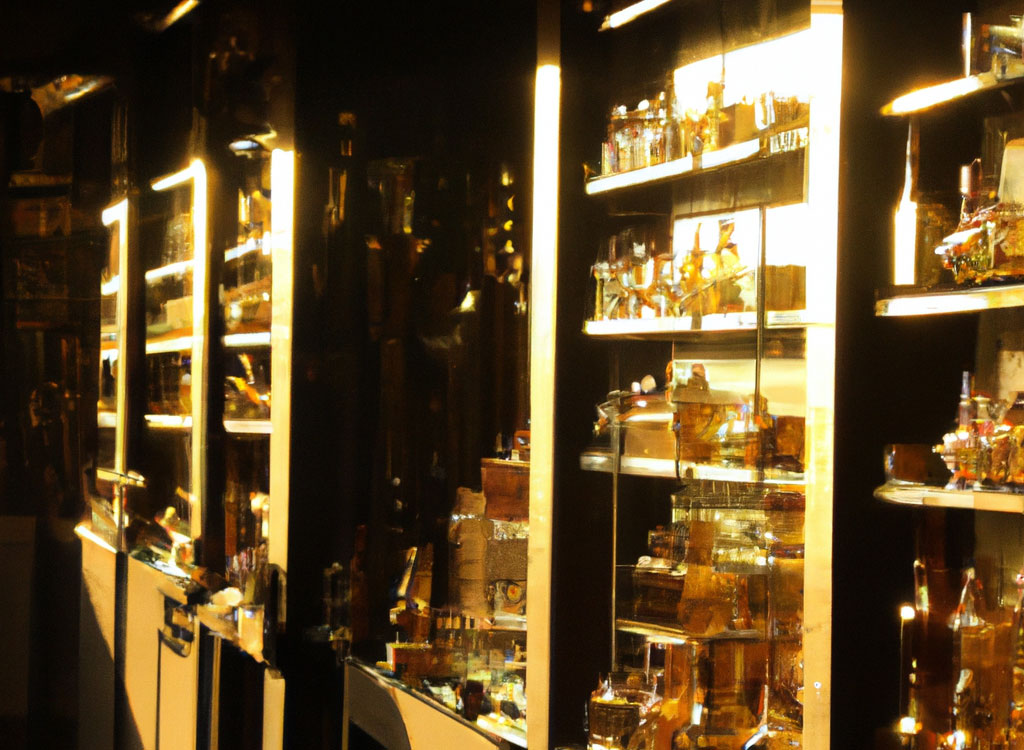 The best perfume makers of Barcelona
The best perfume makers of Barcelona If you're strolling through the old town of Barcelona, there's a good chance you'll come across some of the locations used in the movie "Perfume." Many places ...
Read more