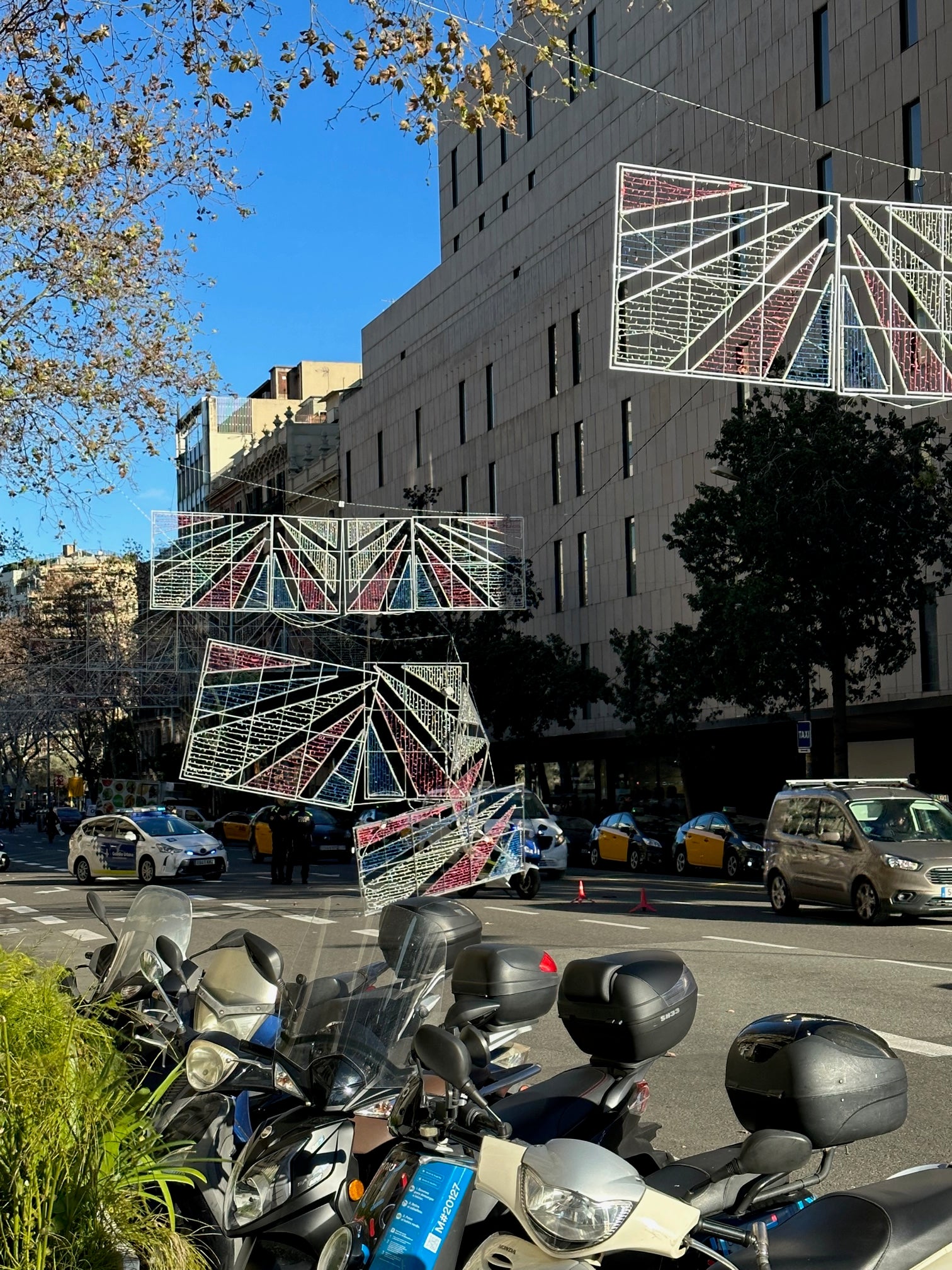 Barcelona in January - less crowds!
Discover why Barcelona in January is a great choice for a city break. Enjoy smaller crowds, mild weather, and affordable prices, along with festive events like the Three Kings Parade. We compelled a complete list of everything you should know. Find out what to do, what to pack, and what to eat during your visit to this vibrant city.
Why you should visit Barcelona in January
Visiting Barcelona in January can be a good choice for several reasons:
Crowds are smaller compared to peak tourist season, allowing for a more relaxed experience of the city's attractions and cultural heritage.

The weather is cool and mild, with occasional rainfall, which can provide a change of pace from the hot Mediterranean summer.

January is a time of festivities in Barcelona, with the Three Kings Parade being one of the most popular events.

Hotel prices tend to be lower than in the summer months, making it an affordable time to visit.

It's a great time for those interested in art and architecture to visit the city, as the weather is cooler, making it more pleasant to walk around and enjoy the famous buildings and monuments.
Why you might not want to visit Barcelona in January
There are several reasons why you might not want to visit Barcelona in January:
The weather can be cool and wet, which might not be ideal for those who prefer warmer climates.

Some tourist attractions and shops may have reduced hours or be closed for the holiday season.

January is considered low season for tourism, so some restaurants and bars might also have limited options or be closed.

If you're looking for a beach holiday, the Mediterranean may be too cold for swimming or sunbathing.

Finally, some of the city's main events and festivals, such as La Mercè, take place in September, so January might not be the best time to experience Barcelona's cultural offerings.
How is the water temperature in january?
The average water temperature in Barcelona in January is around 14°C (57°F). This is considered to be quite cool for swimming, but some hardy individuals may still take a dip. The water temperature can vary depending on the year, but it generally stays in the range of 12-15°C (54-59°F) throughout the month of January.
How is the weather in January?
The climate in Barcelona in January is cool and mild, with average temperatures ranging from 8°C (46°F) to 12°C (54°F). During this time of year, the city experiences a mix of sunny and cloudy days, with occasional rainfall. The weather can be quite variable, so it's best to be prepared for both sunshine and rain. Despite the cooler temperatures, January can be a pleasant time to visit Barcelona, as the lack of crowds and mild weather can make it a relaxing and enjoyable experience.
Does it snow in Barcelona in January?
Snow is rare in Barcelona and it is uncommon for the city to experience snowfall in January. The city has a Mediterranean climate with mild and wet winters, and snow is a relatively rare occurrence. However, there have been instances in the past where it has snowed in the city, but it is not a regular occurrence. If you are visiting Barcelona in January, it is best to prepare for cool and damp weather, with some occasional rain, rather than snow.
What are the main events in january?
There are several events and festivities taking place in Barcelona in January, including:
Three Kings Parade (Cabalgata de Reyes) - This is one of the largest and most popular events in the city, taking place on the evening of January 5th. The parade features large floats, music, and the handing out of sweets to children.

The Saint Anthony festivals in Barcelona, celebrated around mid-January, are a unique and authentic experience that should not be missed. The festivals honor Saint Anthony, the patron saint of Barcelona, known for his love for animals. The celebrations include the Tres Tombs festival, where locals bring their pets to be blessed, and the Foguerons bonfires, a night of fire, dancing, singing, and roasting sausages.

Fira de Sant Esteve - This Christmas market takes place in the Gothic Quarter and features crafts, food, and entertainment for the whole family.

Barcelona Guitar Festival - This festival features concerts, workshops, and exhibitions dedicated to the guitar, taking place throughout the month of January.

Sales season - In Spain, the sales season doesn't begin until January 7th because people are still shopping for the 3 Wine Men day until January 5th, and January 6th is a holiday. On January 7th, shopping malls are crazy busy, but the mornings on weekdays are relatively quiet compared to evenings and weekends.

During the sales season, shoppers can expect discounts of 15-20% at the beginning, increasing to 50% or more as January progresses. However, this also means that there will be fewer models and sizes available.
These are some of the main events in Barcelona in January. While these events may be affected by COVID-19, it's best to check local information sources for the latest updates.
How are prices in January?
Tourist prices in Barcelona during January tend to be lower compared to the peak tourist season in the summer months. This is due to the fact that January is considered a low season for tourism in the city, with fewer visitors and less demand for hotels and other tourist services.
Hotel prices are typically lower during this time, making it a more affordable time to visit the city. However, prices for flights and other transportation services may still be relatively high, as they are less affected by seasonal fluctuations.
Restaurants and bars may also offer special deals or discounts during this time, as they look to attract customers during the off-season.
Overall, visiting Barcelona in January can be a cost-effective way to experience the city and its culture, while also enjoying the mild weather and fewer crowds.
What to do in Barcelona in January!
Barcelona has plenty to offer visitors in January, with a mix of cultural and outdoor activities to enjoy. Here are some suggestions of things to do in the city in January:
Explore the Gothic Quarter: Take a stroll through the historic Gothic Quarter and admire the medieval architecture and narrow streets.

Visit Park Guell: Enjoy the beautiful views of the city and the Mediterranean Sea from Park Guell, one of Gaudi's most famous works.

Visit the Picasso Museum: Explore the works of one of the greatest artists of the 20th century at the Picasso Museum.

Go shopping: Take advantage of the sales season and go shopping in the city's many stores and boutiques.

Attend a concert or show: January is a great time to catch a concert, show, or theater performance in Barcelona.

Visit the La Sagrada Familia: See Gaudi's famous church and admire the intricate details and designs.

Try local cuisine: Taste traditional Catalan dishes and other Spanish specialties at one of the city's many restaurants.

Enjoy the beaches: Although the water may be too cold for swimming, the beaches are still worth a visit for a walk or picnic.
These are just a few of the many activities you can enjoy in Barcelona in January. Whether you're looking for cultural experiences, outdoor adventures, or simply a chance to relax, there's something for everyone in this vibrant city.
What to pack for travelling to Barcelona in january
When traveling to Barcelona in January, it's important to pack appropriately for the mild and sometimes damp weather. Here are some key items to include in your packing list:
Warm clothing: Pack warm layers such as a sweater, jacket, or coat, as well as a scarf, gloves, and hat for added warmth.

Rain gear: Barcelona can experience rain during this time, so be sure to pack a raincoat or umbrella.

Comfortable shoes: The city is best explored on foot, so pack comfortable shoes for walking and exploring.

Swimwear: If you plan to visit the city's indoor pools or spas, be sure to pack a swimsuit.

Light layers: Although it can be cool, the sun can also shine in January, so be sure to pack light layers such as a t-shirt or blouse that can be easily removed if it gets warm.

Personal items: Don't forget to pack your personal items such as toiletries, medications, and travel documents.

Electronics: If you plan to use electronics such as a camera, phone, or tablet, be sure to pack chargers and any necessary adaptors.
These are some of the key items to pack for a trip to Barcelona in January. It's always best to check the local weather forecast and pack accordingly, as the weather can change quickly.
What to eat:
Barcelona is known for its delicious cuisine, and January is no exception. Here are some of the best foods to try in the city in January:
Cocido: A traditional stew made with chickpeas, vegetables, and meats.

Pan con tomate: A simple dish of bread rubbed with tomato, garlic, and olive oil.

Patatas bravas: Fried potatoes served with a spicy tomato sauce.

Escalivada: Grilled vegetables, typically eggplant, peppers, and onions.

Calçots: A type of green onion that is grilled and served with a sauce.

Fideuà: A noodle dish similar to paella, but made with thin noodles instead of rice.

Turrón: A type of nougat that is popular during the Christmas season.

Cava: A sparkling wine that is produced in the Catalonia region and is a popular drink in Barcelona.
These are just a few of the delicious foods you can try in Barcelona in January. Whether you're looking for hearty stews, light bites, or sweet treats, there's something for everyone to enjoy. Be sure to visit one of the city's many markets, such as La Boqueria, for a taste of the freshest and most authentic local cuisine.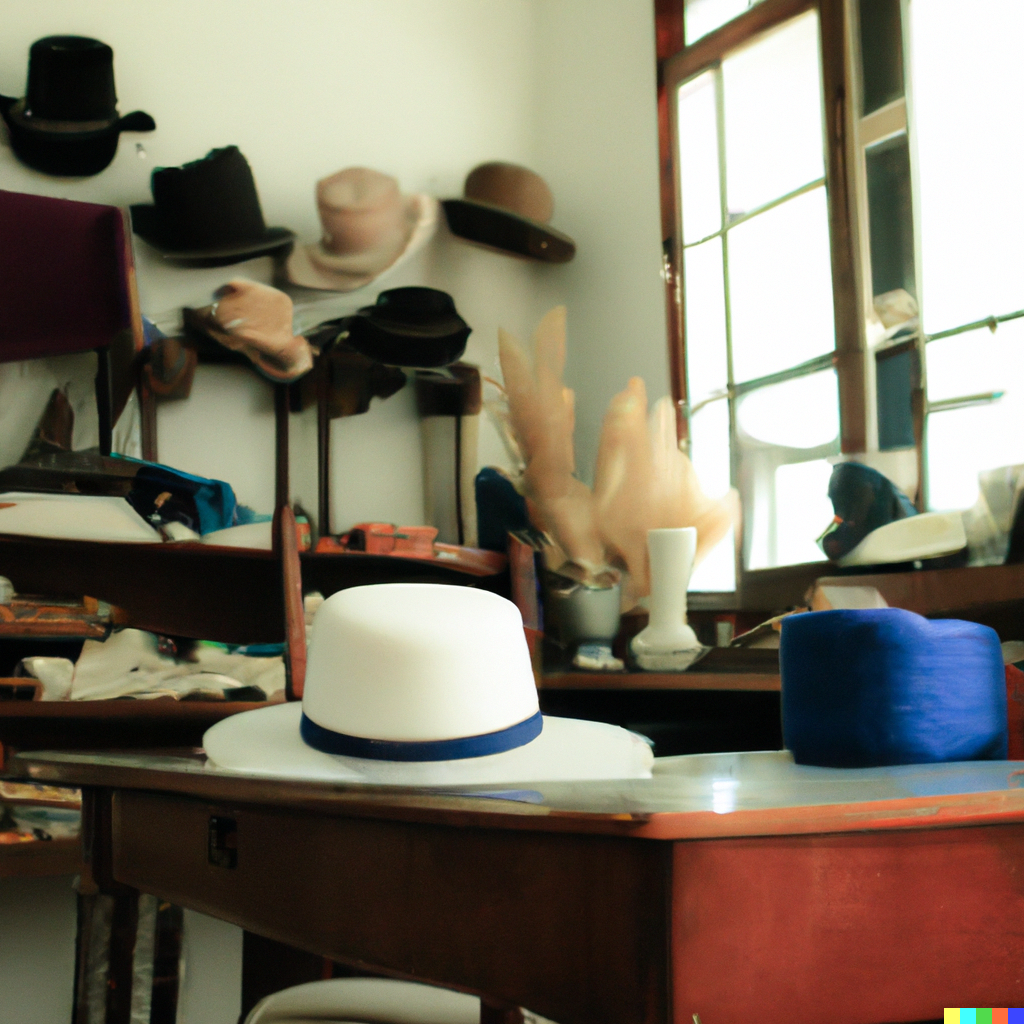 Hats are a timeless fashion staple that continue to be popular. In recent years, hats have experienced a resurgence in popularity and are often seen as a fashionable accessory at festivals. As a r...
Read more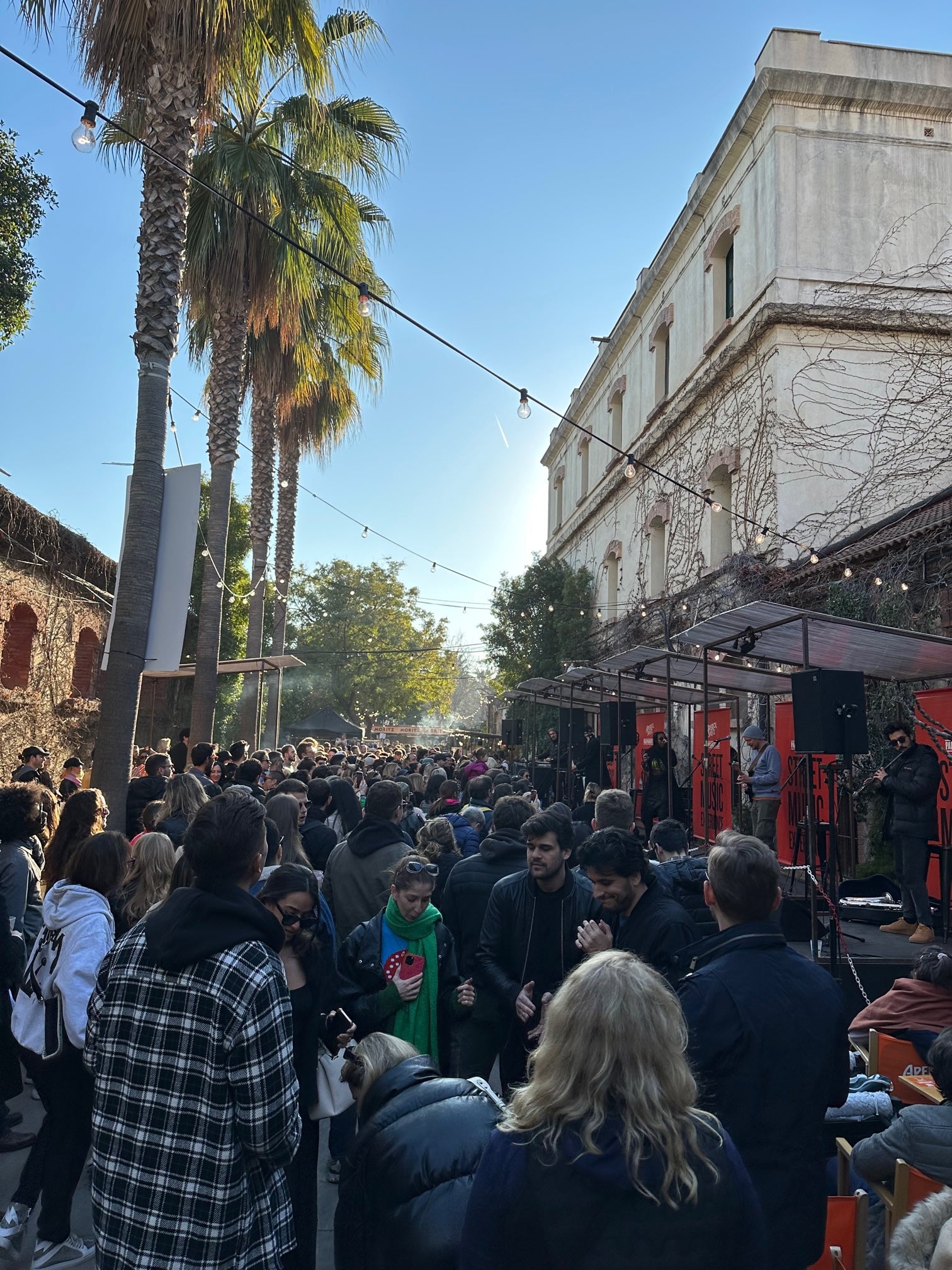 Barcelona in February - A calm trip!
Discover the unique appeal of Barcelona in February with celebrations, cultural events, mild weather, beautiful light, and delicious cuisine. However, you may want to consider the colder weather, ...
Read more