Article: Press Release: NYFW Premiere - Atelier Madre presents the Sealife bag collection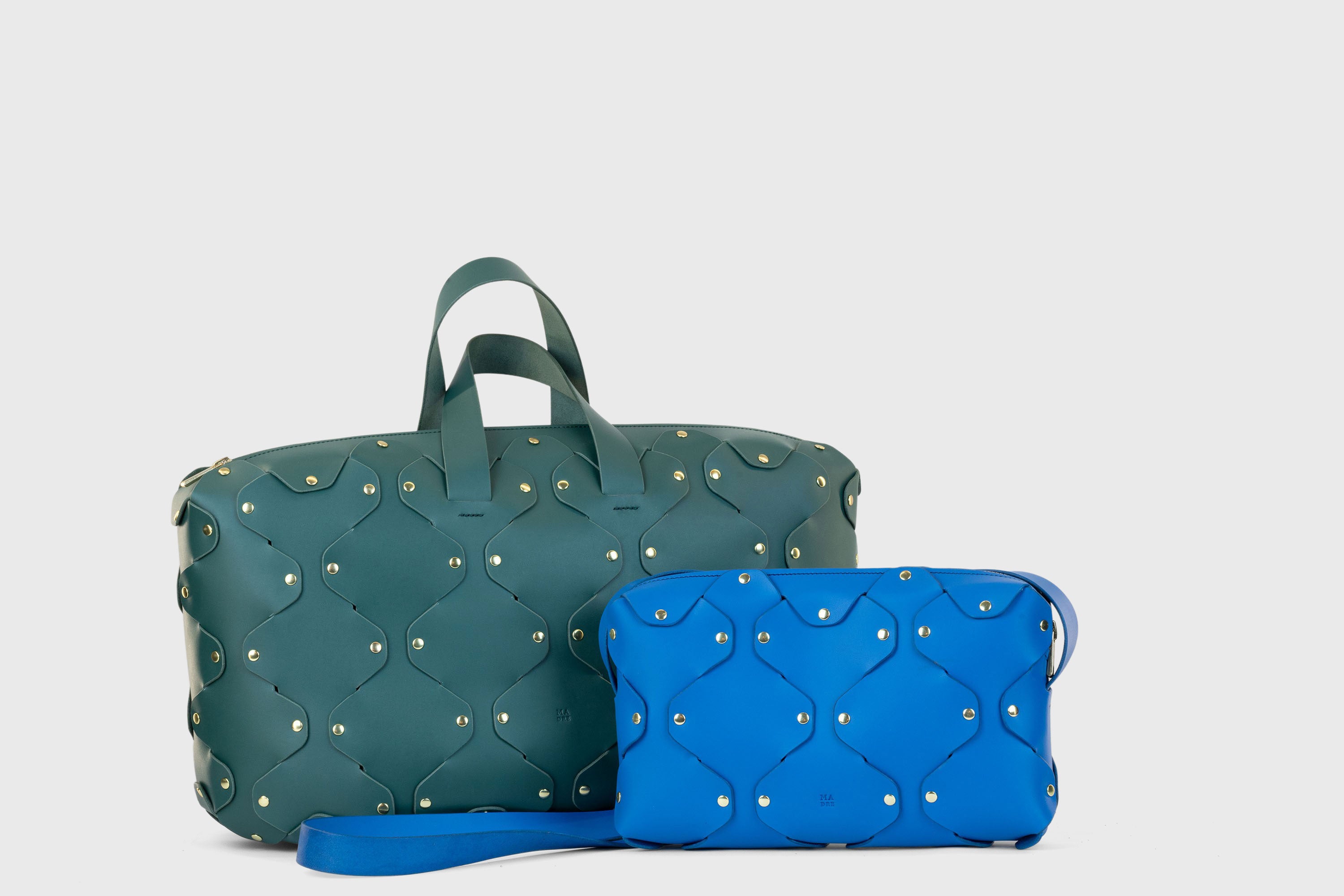 Press Release: NYFW Premiere - Atelier Madre presents the Sealife bag collection
BARCELONA — September 9, 2023 — Atelier Madre, proudly announces its debut at the New York Fashion Week Show (NYFW) at the Canoe studios held on September 9, 2023.
The Sealife collection
Derived from the rich and intricate environments of marine landscapes, the Sealife collection presents a fresh perspective on bag design, seamlessly marrying function with sculptural forms.
Drawing deeply from organic structures found underwater, the collection brings forward a line of bags where each piece embodies a natural and spontaneous form, steering clear of added ornamental elements to let the raw beauty shine through.
The collection introduces eight distinct bags, each born from a unique principle grounded in the intricate details observed in marine life. This series is not just a collection but a starting point for a new design direction that is to be seen at Atelier Madre.
The Sealife collection stands as a tribute to the natural world, inviting viewers to appreciate the inherent artistry found in marine ecosystems. Every piece in this collection narrates a story, offering a deep dive into the mysterious yet fascinating world of the ocean depths through traditional craftsmanship.
For more information about the Sealife collection or to arrange an interview, please contact:
Manuel Dreesmann
press@manuel-dreesmann.com 
Link to the collection pictures
PUFF
JUNO

 NEMA
ANEMO
MARLIN
NAUTO
AZURE
MAKO
Atelier Madre
Established in 2021 by Manuel Dreesmann, Atelier Madre combines modern design and traditional craftsmanship in Barcelona's heart, premium leather bags and accessories. Visitors to their open workshop can witness firsthand the process of creating each product, emphasizing transparency and engagement. Committed to sustainability, they source vegetable-tanned leather from local Spanish and Italian tanneries and adopt a just-in-time production approach to minimize waste and prevent overstocking, ensuring both quality and eco-friendliness. This proactive stance marks Atelier Madre as a forward-thinking player in the fashion industry.
www.manuel-dreesmann.com